About CMO.LA: Highly vicious
It's basically two Leslies, a Peter, and some hired help. What we lack in rooms full of Free People clad ingenues we make up for with sheer viciousness. Like to see your competitors reduced to cleaning the toilets at Money2020? We could well be your marketing team.

Marketing, money, & marriages
Our fertile little cubicles routinely churn out whopping great acquisition targets. How? Lots of strategic & tactical marketing. Plus, a network of investors to help our favorite clients get funded. We'll even find you some sponge-worthy partners. Our sweet spot — seed to B.

Take a bullet for you
Well actually, we probably wouldn't. But we have been deep in the trenches with all manner of fast growth companies. We've raised money for them. Helped Davids clobber Goliaths. Turned crappy ideas into market leaders. We have no shame. Best if you don't either.
Who we have helped recently

What we do: From branding to bootcamps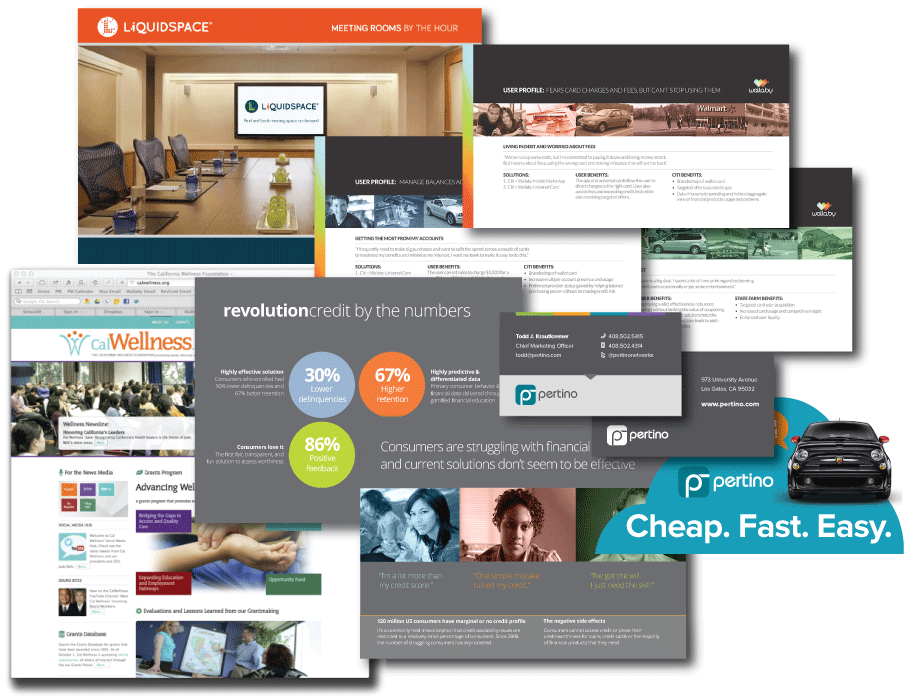 Examples of work:
From trade show booths, to web sites, to identities, to full on marketing strategies, we have a portfolio that is busting at the seams with great stuff. By great, we mean pieces that have helped our clients not just go to market, but own it!
Startup Marketing Bootcamps
This is no TED talk. It's down and dirty, in the trenches advice on how to build a marketing program for a startup. Over the last five years hundreds of early stage and fast growth companies have been through 0 to 60. The bootcamp is popular with incubators, accelerators and peer to peer executive groups. Learn more…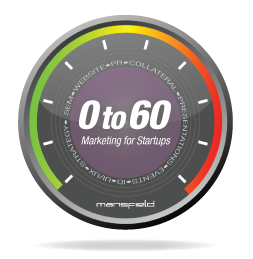 Yes, there's just three of us. And two are named Leslie…
A strange religious cult? Possibly. A bizarre team building practice? Definitely. Two brilliant women and a pale, plucky Brit. Plus a bevy of freelancers, partners, hangers on, and an intern or two. We may lack sheer numbers, but we hold our own when it comes to the important stuff — marketing horsepower, successful clients, and killer programs.