About CMO.la
It's basically Leslie, Garrett, Rohan and Peter. Plus some hired help. Not too impressive sounding? Well we're not J Walter Thompson. But they think startups are something that happens in your 3-Series…

What we do
From scrappy startups, big strapping acquisition targets do grow. We provide the fertile marketing environment and strategic and tactical resources to make it all happen. We've got bags of experience and tons of success stories that we'd love to tell you about.

What keeps you up at night?
Chances are we can help. We've been deep in the trenches with all manner of fast growth companies. We've raised money. Taken Davids into battle with Goliaths (and won!), and helped some really great people turn an idea into profitable products that have killed in their markets.
Who we have helped recently
What we do: From branding to bootcamps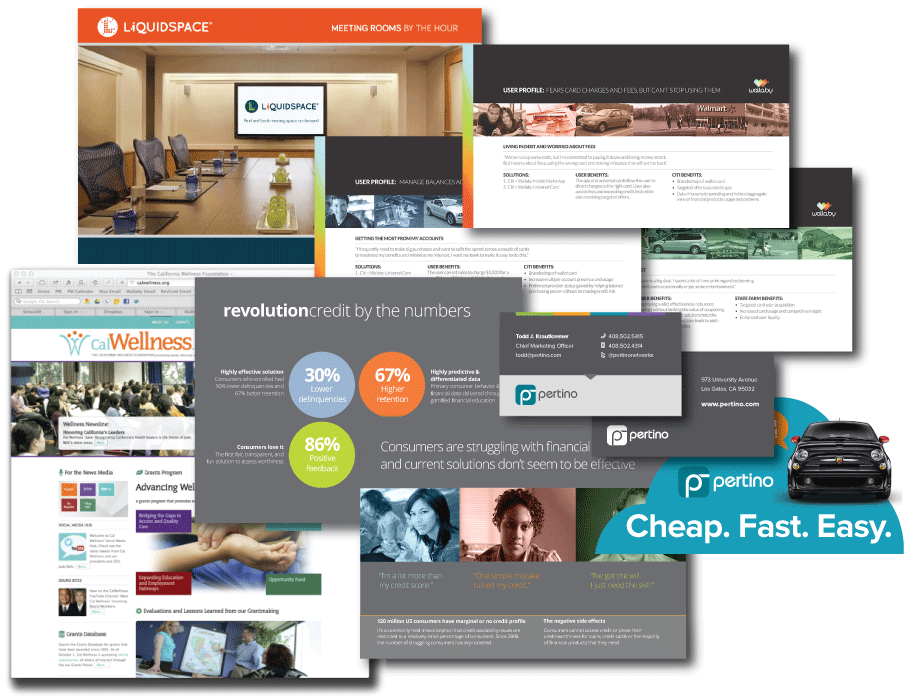 Examples of work:
From trade show booths, to web sites, to identities, to full on marketing strategies, we have a portfolio that is busting at the seams with great stuff. By great, we mean pieces that have helped our clients not just go to market, but own it!
Startup Marketing Bootcamps
This is no TED talk. It's down and dirty, in the trenches advice on how to build a marketing program for a startup. Over the last five years hundreds of early stage and fast growth companies have been through 0 to 60. The bootcamp is popular with incubators, accelerators and peer to peer executive groups. Learn more…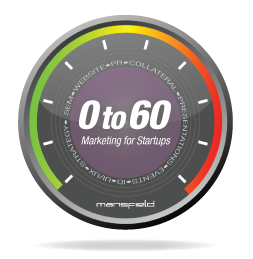 Yes, there's just three of us.
Plus a brave bevy of freelancers, partners, hangers on, and an intern or two. We may lack sheer numbers, but we hold our own when it comes to the important stuff — marketing horsepower, successful clients, and killer programs.